Adapted from
EnablingTheFuture.org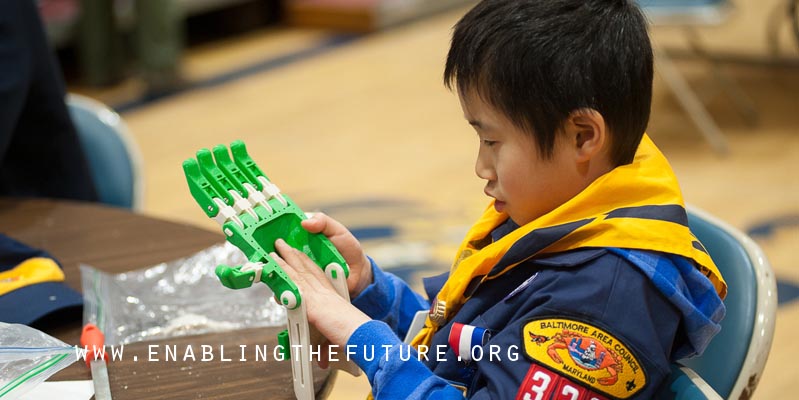 The goals of the e-NABLE Educators' Exchange are:
• Collaborate and share lesson plans and best practices
• Engage  young people in  learning, collaboration, creativity, critical thinking, service, change-making, cross-cultural understanding, and technology.
• Make it easy for   informal and formal education organizations to get involved.
• Add schools, colleges, after-school programs, clubs, maker groups, summer programs, Scout troops, etc. to the  e-NABLE Community Chapters  list  so  families and recipients can find classrooms and students to help them!
Lesson Plans